Launching into the final coStarting cohort week, the feelings are mixed. Super pumped about the cohort, but sad its coming to an end.
Day 22
Slow day today, started preparing the project for launch on Product Hund, HN and Indie Hackers.
Oh, and just in case you missed it, here is the live stream from last week:
Day 23
Posted the progress I made over the last 3 weeks on the indie hacker project page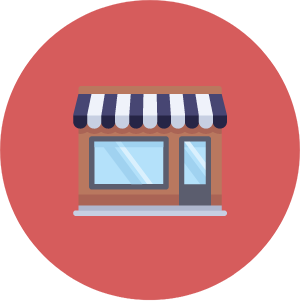 Day 24
After the slump of the weekend which is generally the only time to catch up on other responsibilities, I got back into the Launch for this week today. While researching the best ways to launch on Product Hunt, I came across plenty of posts describing their "how to winning recipes".
Launch Tuesday Morning, No Sunday Night
Launch with lots of pictures
Get someone PH famous to Hunt you
etc.
Since I don't know anyone with enough PH Juice, I decided to just go for it, and schedule a post for tomorrow morning. At least I am checking the Tuesday box. :D
And look what I found. After scheduling the post to be launched tomorrow morning, I noticed the URL for the post was
https://www.producthunt.com/posts/coindrop-me-2
Which make me curious. So I checked what post/coindrop-me would be... And sure enough, there was a project with that very name one year ago. It seems like the general idea was similar. As in making it easier to share crypto addresses. But the concept was significantly different.
Updating Indie Hackers
In parallel, I am keeping the Indie Hacker profile updated for the project, and just posted on there too.
https://www.indiehackers.com/post/product-hunt-launch-anxiety-cbc5cb1110
I am so curious to see if we get any engagement at all. :P
Day 25
Its Launch Day on Product Hunt. I got pretty quickly to 7 votes, but I assume most of those were people who know me. Its not 18h after launch, and we are sitting at only 15 upvotes. I am not particularly thrilled with the result, but considering it was my first ever PH, I am pretty happy.
The IH post from last night also got some traction and comments which were encouraging.
After I launched the project on PH, I also promoted it a bit further on FB groups and around slack communities I am a part of. The feedback was great.
We also had our 2nd Virtual Coffee Meeting where one crypto entusiast joined us. Mike had some great thoughts on the project and on coStarting as a whole. We had a lot of fun.
Day 26-28
Since the Product Hunt Launch, I got really busy with organizing coStarting content and the upcoming next cohort, so I have to shamefully admit that CoinDrop has fallen short a bit. But here is what did happen:
Fixed Access Rules in Firebase
I want my website to be the only one accessing the data, and only for the purposes I intended.
The Contactform and Subscribers tables are only allowed to be written if the entry does not exist yet (which also prevents deletion), nobody should be able to read them.
The Triplets should only be written to one, no update or delete. But I need to allow for reads, since I need to check if the ones already exist and exclude them from my algorithm.
Words are not to be written, but read only.
Potential Collaborators
I had two calls with people who like the project and possibly might consider becoming collaborators once I open the project up and CoStart it.
Recap
Overall I am very happy with the progress in the cohort. I accomplished a lot
Build the pre-sale website
1st presale
Great feedback from the community
What's next?
I intend to open up the project to be the first (or one of the first, depending on when I get to it) coStartups in the world. :)
I am looking for people who are interested in working with me on the project while exploring how to make the coStarting methodology work in the real world. This will be very interesting, and we will learn a lot. But to be honest, at this point, I have no clue how to begin. :)
Live Stream
Don't forget to tune in t our last live stream of the cohort. We will be live tonight at 7pm EST.